---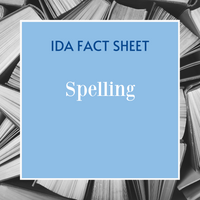 The Spelling Fact Sheet from the International Dyslexia Association (IDA) covers popular topics such as:
How common are spelling difficulties?
What causes spelling problems?
Diagnosis of spelling problems
How do children learn to spell?
Is the English spelling system predictable or unpredictable?
What are the implications for teaching?
References also included.