---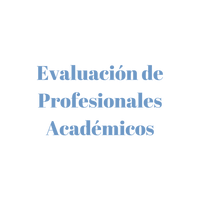 The Evaluación de Profesionales Académicos Fact Sheet from the International Dyslexia Association (IDA) covers popular topics such as:
¿Cómo sé si un profesional es calificado en estecampo?
¿Qué credenciales de capacitacióndeben tener los profesionales en programas diseñados para alumnos con dislexia?
¿Cómo sési un profesional en particular es la persona apropiada para trabajar con mi hijo?
¿Son necesarias las evaluaciones y las pruebas para diagnosticar dislexia?
¿Cuánto tiempo debe durar la instrucción? ¿Con qué frecuencia? ¿Cuánto progreso puede esperarse?
¿Qué expectativas razonables de comunicación entre el personal escolar, el profesional académico y la familia se deben tener?
¿Qué políticas, honorarios y consideraciones de programación sontípicas al trabajar con un profesional académico independiente?
¿Cuándo se requiere el pago y con qué frecuencia?
¿Los seguros de salud cubren los costos de evaluación o las tarifas por instrucción especializada?
Referencias